I learned today that FORBIDDEN DESIRES, out November 19th, will also be released as an audiobook. I love audiobooks, and I love the idea that someone vision-impaired can still enjoy an erotic romance.
I also discovered that THE THEORY OF ATTRACTION, including stories by Delphine Dryden (The Theory of Attraction),  Christine d'Abo (A Shot in the Dark) and me (Forbidden Fantasies) is now showing the beautiful cover we were given and is up for presale at Amazon and Barnes and Noble!  Can't wait for October 16th!
Here's the beautiful cover: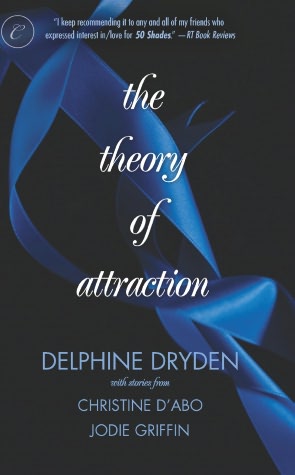 This 3 novella anthology is the first print title that will be published under the Carina Press imprint.  I'm incredibly honored to be included with these two talented authors!